"You never change things by fighting the reality. To change something, build a new model that makes the existing model obsolete." 
R. Buckminster Fuller
House of Functional Medicine Physicians help their patients …
increase their energy levels and improve mental clarity
reverse type 2 diabetes and insulin resistance
greatly improve or reverse digestive problems (including IBS and SIBO)
improve or resolve chronic pain conditions (including migraines, joint pain and arthritis)
put autoimmune disease into remission (e.g. Hashimoto's thyroidites, psoriasis, lupus, MS, vitiligo, Crohn's and Celiac disease)
delay progression of neuro-degenerative disease or even put it into remission (it's been done before!)
They typically work in a multi-modality team with an SAFM Health Coach on board.
Physician and health coach speak the same language and communicate in unison with the health seeker.
A winning team
The physician can focus on testing, diagnosis (if necessary) and treatment plans from the physician's perspective.
The health coach can take the health seeker by the hand and inspire, educate and empower in a very individualised approach and add valuable functional medicine insights even in a practice without functional medicine physicians.
Educating on the importance of good nutrition, eating hygiene, sleeping hygiene, blood sugar control, interconnectedness of body systems all take time that the health coach can provide.
The health seeker is part of the team, their story, intuition and how they experience life are at least as important as lab data – and after all, they need to do the work that will lead them to getting well and staying well.
They role of Health Coaches on the
medical team
What sets SAFM education apart
An interview with Tracy Harrison
Join our mailing list
We will only send you relevant information.
Dive right into applied Functional Medicine Education
Check out the Core 101 Semester from SAFM (delivered online) starting on 13 April 2020.
The School of Applied Functional Medicine is ACCME accredited
This means that licensed practitioner students will qualify to claim AMA PRA Category 1 Credits™.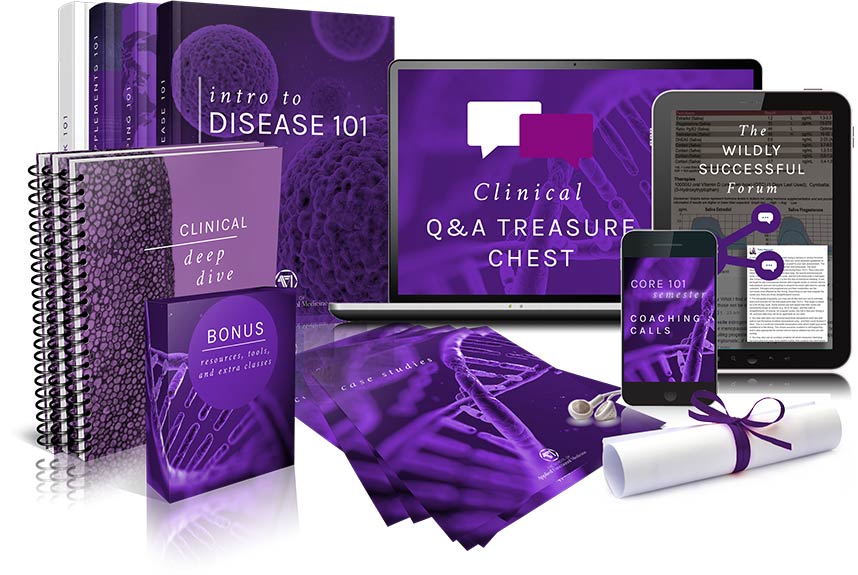 Evolution of Medicine – The Functional Forum
Get inspired by highlights of talks from the Functional Forum presented by James Maskell, founder of the Evolution of Medicine . 
This second set of videos presents the crucial role of health coaching in the functional medicine model.
Curious to find out what is already happening in Functional Medicine in Europe? Check out the Functional Forum Meetups held in the UK. 
Dr. Toby Cosgrove, CEO of Cleveland Clinic on Functional Medicine
This episode of The Doctor's Pharmacy Podcast from Dr Mark Hyman shows that change from sick-care to empowered wellness is possible. Dr Cosgrove is a true pioneer in this field, there are many other pioneers. We are looking for the early adoptors who share the same vision and mission.