Virtual masterclass with real-life experience
for health care professionals
Learn about toxicity in personal care products and how it impacts our health.
Experience how you can transform your personal care routine into a spa moment every day.
Apply the knowledge in your patient & client education.
When?
Saturday, 29 May at 11am CET or Tuesday, 1 June at 7:30pm CET (60min plus Q&A)
Environmental toxins are everywhere and we are not always able to control our exposures. An area we can control 100% are our personal care product choices. Many common ingredients of personal care products contribute to the toxic load we are already exposed to. We now know that these ingredients interfere with many pathways which we see being disrupted in chronic health conditions. So what we put on our skin matters – a lot. And we have a choice!
● Join the masterclass and experience healthy self-care with functional, clean personal care products yourself.
● Build the knowledge to educate your patients & clients and provide a healthy choice.

In this masterclass you will learn about
Why what we put on our skin matters for overall health
Ingredients to avoid
Taking a closer look at impact on the

endocrine system
gut (and the risk for developing SIBO)
detoxification system

Compounding effect of toxins
How pure products can not only avoid toxins but add health promoting function
How to use the products included in your experience pack
Included in your master class: your spa experience pack (total retail value of €86.80)
Skin wash – lemongrass – retail value of €9.00
Lemongrass essential oil has energising properties
Natural wonder towel – retail value of €15.95
This towel allows for optimal use of the skin wash (you'll experience why this matters!) and is lymph flow stimulating
After oil moisturiser – retail value of €19.95
Restores & supports protective property of the skin and is time saving
Advanced Precleanser – retail value of € 9.00
This oil-based cleanser attracts impurities like a magnet. Waterproof make-up, airborne pollutants, traces of sunscreen and sebum disappear without a trace!
Moisturising Lip Guard – retail value of €12.95
Natural oils to protect and sooth the skin of your lips, with sunny orange aroma
Natural Daylight Defence Sunscreen – retail value of €19.95
On the basis of zinc oxide, this sun screen provides natural protection. It absorbs quickly without leaving a white cover on your skin.
Shipping costs

Your hosts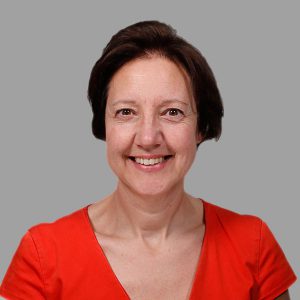 Ann Lannoye
Functional Medicine Practitioner
IFM certified
Diana Siepmann
Functional Medicine Consultant
AFMC certified

Practical info
Registration fee: €80 excl. VAT
Register by filling in your address (EU addresses only) and your company details, you will then receive the appropriate invoice for your book keeping. The invoice will allow for secure online credit card payment.
When the invoice is paid you will receive a zoom invitation for the masterclass.
Please note that in case you do not have a VAT number the registration fee will be €96.80 (incl. 21% VAT)
Please be sure to register/pay by 20 May to allow for your spa experience pack to arrive on time. All packs will be sent on May 20.